Available Jobs
American Eagle is looking for an Assistant Manager.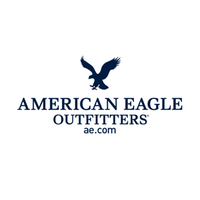 POSITION SUMMARY:
The Assistant Manager supports the Store Manager in the daily operations of the store. The Assistant Manager is responsible for supporting the Store Manager in achieving sales goals, meeting merchandising brand standards and delivering operational excellence through effectively leading a high performing team. The Assistant Manager is expected to role model AEO values and AEO Customer First behaviors in all actions and interactions in order to create a positive Customer First experience.
POSITION TITLE: Assistant Manager
REPORTS TO: Store Manager
STATUS: Full Time Non Exempt
SUPERVISES: Store Associates
Dressbarn is looking to fill 2 part-time Assistant Manager postions and 1 part-time sales associate postion. Please Apply online at http://www.dressbarncareers.com. 
Do you want to work at Champlain Centre Mall? Check out the most up-to-date list of which of our stores are hiring!
CONTACT OR VISIT US
Hours
Mon-Sat | 9:30am - 9:00pm
Sunday | 11am - 6pm